"The secret to efficiently building 'large' things is generally to avoid building them in the first place. Instead, compose your large thing out of smaller, more focused pieces."
- Addy Osmani
About
We are a web development studio passionate about using technology to simplify and improve people's life.
We code based on a core value: the one of building things in a way that makes sense to users, to the client and to us.
We don't just code, we focus on building close relationships with our clients to get a better understanding of their needs in order to find effective ways to add value to their businesses. We empathize with them but challenge every assumption in order to build what is really valuable. We use lean methodologies, we care about choosing the more appropriate technology to get an optimal solution, flexible enough to adapt to changes during all phases of a project while staying on schedule.
We embrace open source as a way to empower our clients using mature products backed by large communities of developers keeping licensing costs to a minimum. This approach ensures our solutions to be as secure and future proof as possible.
We love and go deep on backend development using Wagtail CMS, Django and Docker as well as frontend technologies like React, Vue, Alpine, SASS, HMTL5 and so.
Stack
Team
Get in touch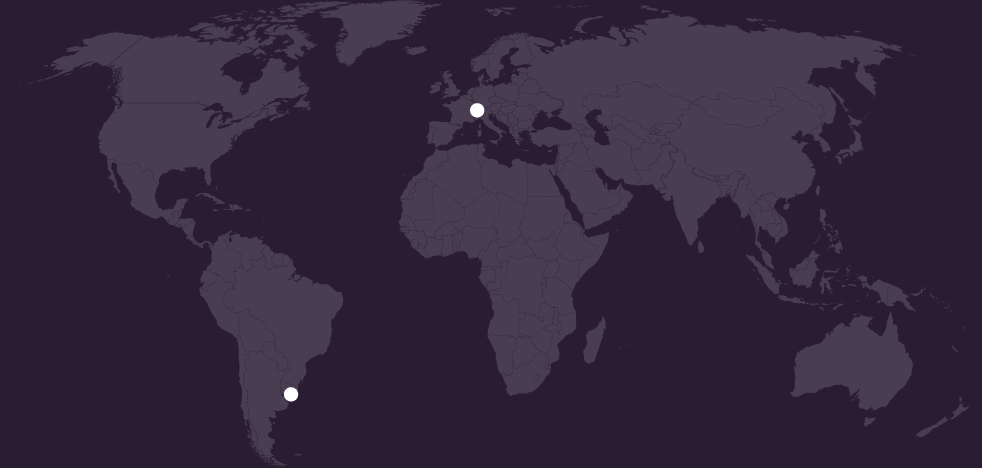 BSL Schweiz
General Guisan-Strasse 35
4144 - Arlesheim, Schweiz
T. (+41) 61 508 52 55
MVD Uruguay
Arequita 2179 - 001
11800 - Montevideo, Uruguay
T. (+598) 9848 5428